Share
Issue Time

2022/12/13
Summary
Women's long coats are a symbol of elegance and luxury, as well as practical pieces against cold weather. Read our guide to creating the perfect long coat ensemble that will help you reshape.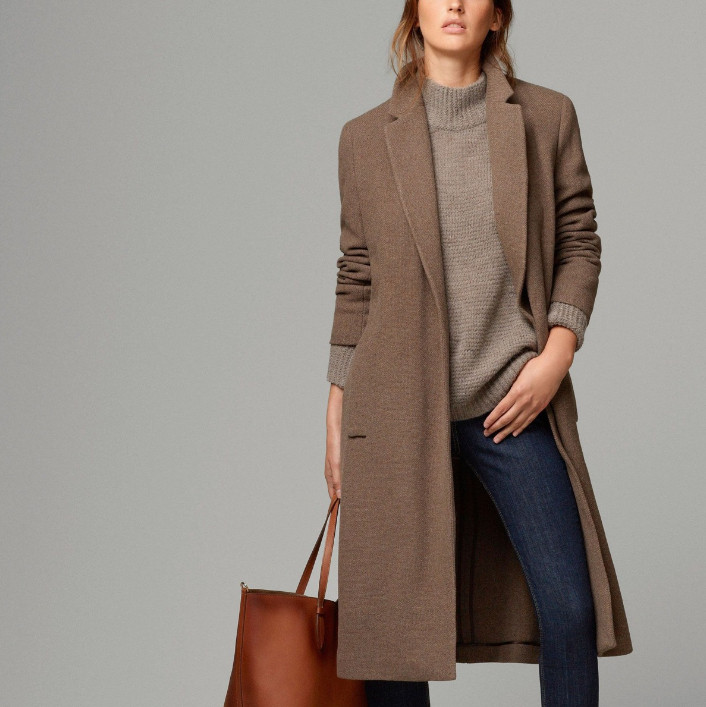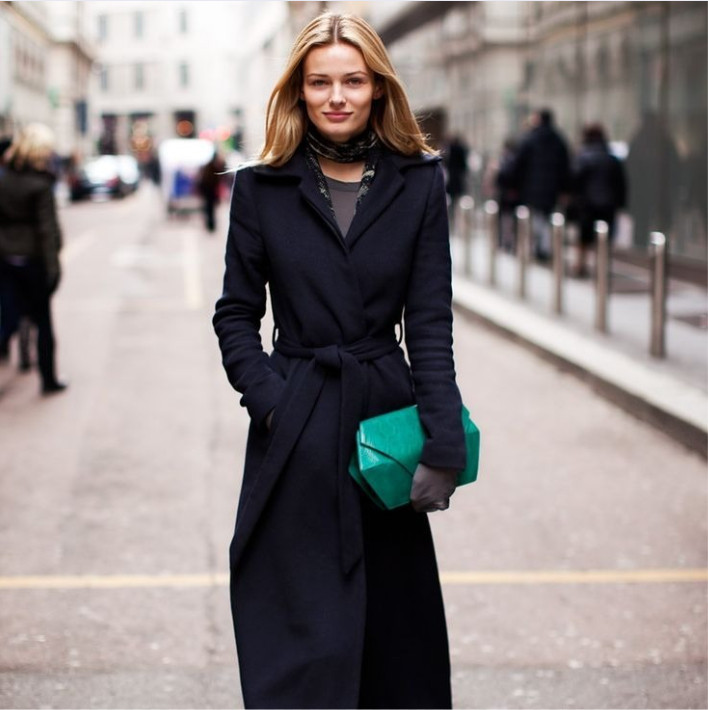 Women's long coats are a symbol of elegance and luxury, as well as practical pieces against cold weather. One is enough for a women's winter capsule wardrobe, but it adds points if you have several pieces in different styles. Read our guide to creating a stunning long-coat ensemble that will help you reshape and make a convincing style statement.
The main purpose of a long coat is to protect you from the elements. However, due to their wide variety, they have become a fashion-forward piece in womenswear. Even if you don't want to dress up on a lazy day, all you need to do is layer an elegant long coat over your clothes and fasten the front button.
Wearing a long coat can show your charm and give an unrivaled attitude of modesty. Having a long coat in your wardrobe along with another fall/winter jacket will definitely benefit you in various looks. Pair it with any type of shirt, jeans, skirt, dress, and jumpsuit to elevate your look while ensuring classy style.
Types of Women's Long Coats
There are different types of long coats in women's clothing, which are made of different materials. They can be fitted, slightly loose or loose. They also vary in silhouette, hemline, collar style, and closure. What they all have in common, however, is that they provide adequate insulation and are often available in neutral colors, such as a slouchy camel coat, for versatility.
Whatever jacket you choose, make sure it fits well and is warm enough for your local weather conditions. Its color has to go with all types of shirts and most of the winter essentials you already have. Here are some popular long coat styles that you can choose from.
Single-Breasted Trench Coat
When we think of transitional long coats, the first thing that comes to mind is the trench coat. The single-breasted trench coat features a single row of buttons, making it an easy-to-wear coat. With wide lapels and waist belts, you can adjust accordingly. Trench coats are often worn in earth tones like brown, khaki, and beige, but black, gray and navy are the most versatile trench coats for women.
Double-Breasted Trench Coat
The double-button trench coat is a stylish long coat that looks very sophisticated. They are made from lighter materials for transitional weather and heavier materials like leather, wool, or corduroy for winter. A stylish double-breasted trench coat is an absolute wardrobe must-have.
Plaid Coat
The plaid coat has unparalleled charm. The rustic, warm feel of plaid works well for the comfort you need in winter. Depending on your choice, you can keep a dark plaid coat for a chic street look, or a pastel coat for a subdued look.
Wrap Coat
A long coat can be worn by overlapping panels and fastened with a belt. A robe-like wrap provides more coverage to keep you warm and comfortable.
Dust Collector
Dust jackets are worn by everyone these days, from celebrities to fashionistas. Originally made of canvas or linen, this stylish long coat is lightweight and usually has no buttons. Some dust jacket styles have removable capes to give them a unique look.
Duffel Coat
These coats are made of a thick, rough and very warm material called duffle. Rope buttons are used to close the duffle coat. It usually has a hood for added warmth, making it a practical long coat for winter.
Princess Coat
Coats with wider flares, structured shoulders, and fitted bodices were known as princess coats. The style and silhouette are very flattering and look very regal, hence the name. The coat is often trimmed with velvet or fur, adding to its luxurious feel.
Due to its shape, the princess coat is more like a long coat dress, which you can easily wear over a simple crew neck shirt and leggings.
Fur Coat
The most comfortable is a fur coat, definitely a long coat style, which can be selected for a gorgeous look. Made of genuine leather or faux fur, this coat is soft to the touch and versatile. Wear one that will instantly elevate your look. Complete the look with a red turtleneck and black faux leather pants with a white fur coat.
Long Coat Suit Combination
When designing a long coat, there are a variety of options to express your dressing creativity. But contrary to other unique types of coats, long coats are relatively easy to put together. You can take the formality of your outfit down with these coats. Swap the white blazer for a long gray duffel coat and pair it with a white halter top and gray flared trousers.
One of the easiest things to do with a longer coat is to layer it. You can add layers underneath your coat depending on the weather. For example, wearing a black cropped leather jacket under a khaki windbreaker is definitely a fashion-forward way to kill a winter look. Here are some more options to spice up the look of a long coat.
Scarf
A basic beige sweatshirt and black corduroy trouser suit can be transformed into a winter fashion statement with a dark brown long trench coat and an off-white infinity scarf wrapped around the neck. Add a beret and beige ankle boots to complete the look.
Wear It with a Sweater Dress and Boots
Sweater dresses are wardrobe staples, and layering them with a long coat is a great idea for an elegant look. Elevate the light brown jersey tunic dress with a pair of gray suede boots and a matching fur-collared long coat.
Wear It with Jeans and a T-shirt
A simple solid-color T-shirt with dark-colored jeans, first with a denim jacket to increase warmth, and then with a white double-breasted trench coat. Inject some edginess with a pair of white low-top sneakers.
Wear It with a Flared Skirt and Leggings
Long coats can be worn with all types of dresses, from bold mini dresses to feminine maxi dresses. A white flared midi dress paired with a long coat, preferably a black parka, is the perfect outfit for winter style needs. Team it with black leggings and knee-high boots to make this black and white look stand out.
With Jumpsuit
Pairing a fuchsia jumpsuit with a white single-breasted trench coat is a great way to inject elegance into an edgy look. Many colors work well with pink, so you can wear a contrasting primary color coat. Complete the look with white T-strap pumps and a pink shoulder bag.
Matching Jacket
Does wearing a jacket under a coat look weird to you? When done right, layering under a long coat can be the ultimate style statement. This look is perfect for slaying outdoors in cold weather. If you feel hot as soon as you walk in, you can take off your jacket and put it on again to look stylish. Lightweight quilted jackets, biker jackets, and denim jackets are great under outerwear.
Wear a stylish leather biker jacket with a dress, preferably a pencil skirt, and layer it with a gray duster jacket. Make sure the finished look is just right by slipping on those sleek black pumps.
Wear It with a Turtleneck and a Long Skirt
Turtlenecks are versatile; you can pair them with different types of jeans and skirts. What's more, style can be added to any kind of long coat. You may choose to wear a flattering green princess coat over a black turtleneck and leggings. Complete this adorable festive outfit with black stilettos.
Wear It with a Collared Shirt and Miniskirt
This dress idea is perfectly acceptable for the workplace. Pair a black leather skirt with a white collared shirt and a light blue long coat. A crisp bun hairstyle and pointed black pumps are two ways to inject more elegance into this look.
In Conclusion
A stylish long coat is perfect to complement your winter looks. They give you a sartorial ability to impress others with your dressing sense. Having some fashion style clothes will definitely give you more clothes to keep you comfortably warm in the cold weather. If you want to buy a coat, please
contact us
.
Metro Clothing Factory is a professional
custom fashion clothing manufacturer
. Our main products cover all kinds of men's and women's casual wear, such as hoodies, T-shirts, sweatshirts, pants, shirts, and so on. We have more than 120 workers, a 3500 square meters of dust-free workshop, 18 years of experience, one hour's drive from Shenzhen Port, that's why we keep providing high quality and competitive prices to our valued customers worldwide.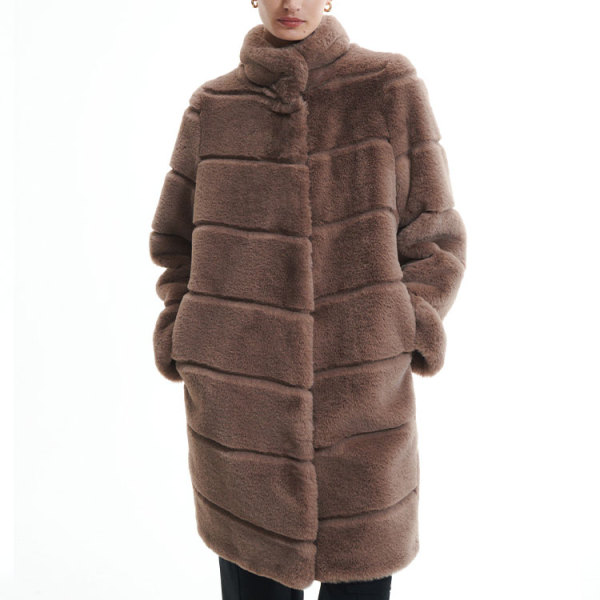 1.OEM & ODM services 2.MOQ 50~100PCS 3.Support custom fabric,size,color,logo and so on.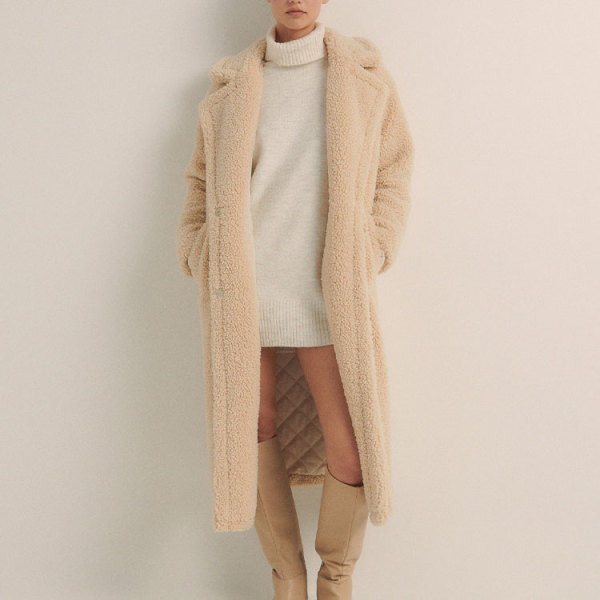 1.OEM & ODM services 2.MOQ 50~100PCS 3.Support custom clothing