Share
Issue Time

2022/12/06
Summary
By simply changing the dye or color of a pair of jeans, you can make a big difference to an outfit and your overall look. Here's how to shop for jeans that fit.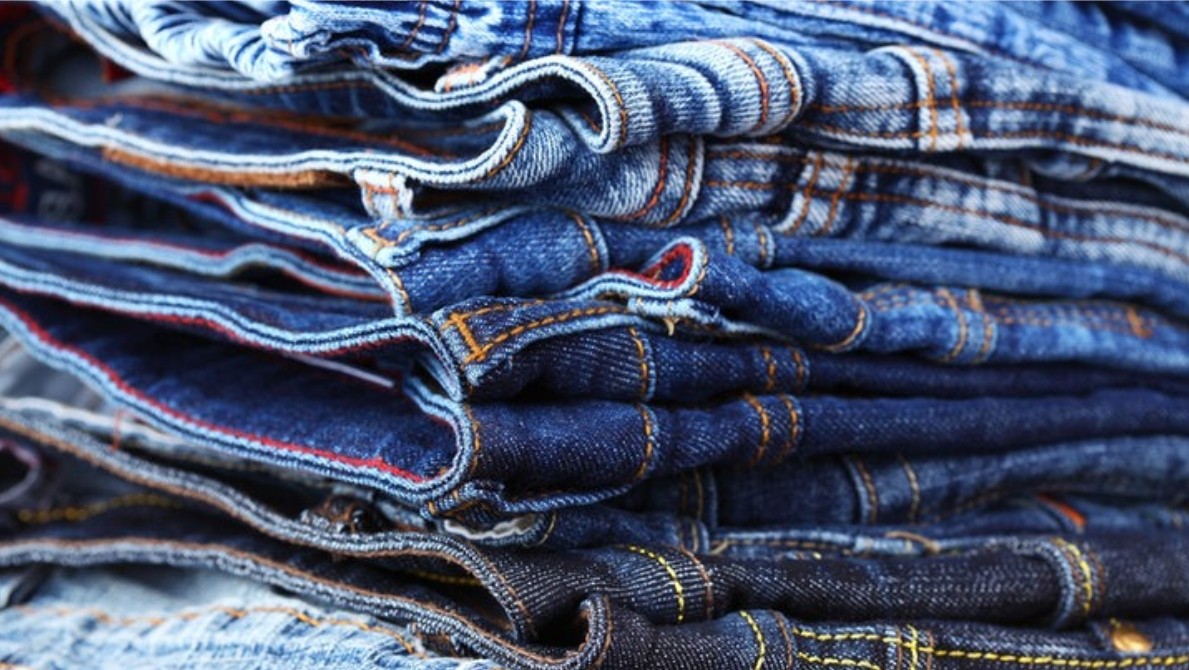 Jeans are a beloved staple in every woman's wardrobe. They can be worn as an everyday casual piece with a tee and sneakers, or for a special occasion with a fun pair of shoes and statement jewelry.
Women's jeans
come in a variety of cuts and styles, making it easy to find the right fit for your figure. When choosing jeans, it's important to know your body shape so you can choose a style that fits or fits well with your natural figure, making you feel confident and beautiful.
From high-waisted jeans to slim-fit jeans, there are a variety of styles to suit every body shape. There are also many colors, washes, and fabrics that make jeans unique in their own way. By simply changing the dye or color of a pair of jeans, you can make a big difference to an outfit and your overall look. Here's how to shop for jeans that fit.
1. Know Your Body Shape and Shape
Knowing your body shape and type is important before buying jeans. All women are beautiful in their own skin, and everybody has their own unique figure. Whether you're pear-shaped, hourglass-shaped, or straight-leg, jeans are cut just right.
If you are tall and thin, skinny and straight-leg jeans are great choices for elongating figures, while curvier fits are great for pear-shaped or petite figures. Plus-size jeans are designed for women with more curves to accentuate their features. Knowing the types of jeans cut and how they fit your body shape will help you narrow down which jeans are best for your personal shape and size.
2. Look for Jeans That Add Strength to Your Body
Is there a natural asset you are particularly proud of? Jeans are a great way to show off your body without actually showing any skin. There are many tips for finding jeans that flatter your figure and accentuate your favorite looks. For example, for those with long legs, feel free to find a pair of skinny jeans to compliment your legs.
3. Invest in Quality and Classic Style
Jeans are a timeless fashion staple. Invest in quality and classic fit that stand the test of time. Your best bet is to opt for a more classic and less trendy cut. You can choose styles that last for a long-lasting fit, such as timeless high-rise jeans or straight-leg jeans.
Avoid fitted, such as flared or boot pants, as these types of cuts are more on-trend and may go out of fashion. Also, when choosing your next pair of jeans, consider the fabric. Steer clear of anything too strict or harsh. The best denim is soft to the touch, has some stretch, and won't lose its shape. By investing in high-quality denim, your wardrobe will provide years of style.
4. Play with Different Styles
Just as there are so many cuts and shapes of denim, there are so many styles, colors, and washes to choose from. Perfect for everyday looks and casual outings, traditional blue denim is a timeless must-have. Black denim is another look that can be worn from day to date night because the darker color is more formal and transitional. Different washes can also take on different lines and shapes. Use different dyes to emphasize or accentuate your favorite body parts.
5. Choose a Fit That Makes You Feel Confident
Choosing the right jeans is all about choosing a fit and style that will allow you to feel confident and beautiful in your own skin. Jeans are an almost everyday garment that can be worn with almost anything in your wardrobe, depending on the occasion. Make sure you choose jeans that make you feel comfortable and confident.
By finding jeans that fit, expressing your style, and brightening your mood with your favorite colors, you'll look your best and feel great in any situation.
The above briefly introduces some tips for choosing women's jeans. If you want to buy women's jeans, please
contact us
.
Metro Clothing Factory is a professional
custom fashion clothing manufacturer
. Our main products cover all types of men's and women's casual wear, such as hoodies, T-shirts, sweatshirts, pants, shirts, and so on. We have more than 120 workers and 3500 square meters of dust-free workshop. Please feel free to contact us for any custom designs you want. We'll help you build your brand together.