How to Choose a Men's Coat: Everything You Need to Know
Share
Issue Time

2022/11/29
Summary
Here is a practical guide to choosing the most suitable men's coat for the occasion and your own style, hopefully helping you find the right one.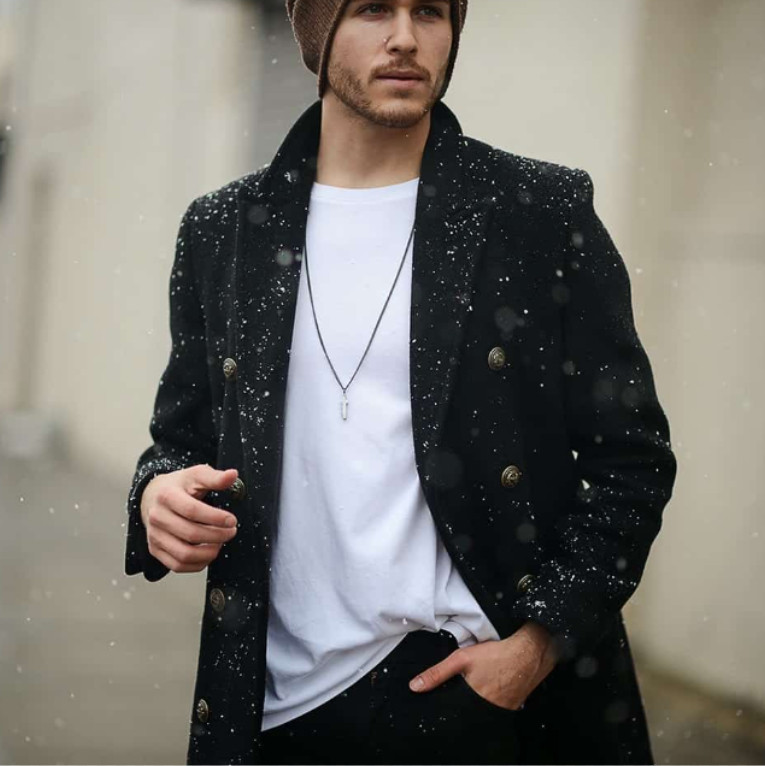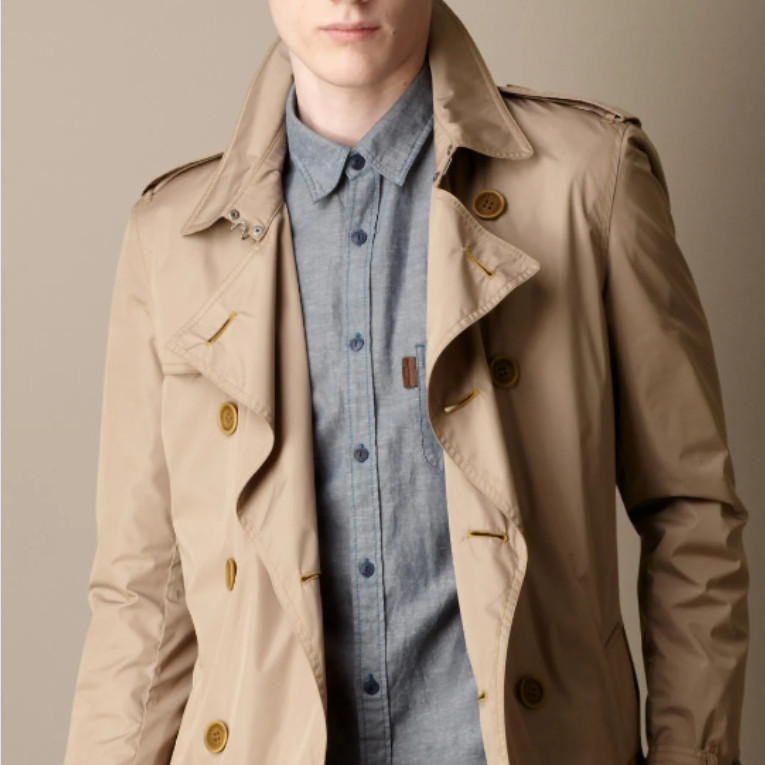 We wear it to the office for a special night out with friends over cocktails. We love its many different styles: elegant, casual, sporty, and dandy. Some people want to be able to wear one for every occasion, while others want to wear a different piece every time.
Men's coats
are a winter staple and choosing the right one is easier than you think, you just have to keep a few characteristics in mind such as type, fabric, color, and style.
Here's a helpful guide to choosing the perfect men's coat for the occasion and your own style, hopefully helping you find the right coat for you.
All Types of Men's Elegant Coats
Chesterfield
The ultimate single-breasted coat. In London, the first to adopt it in the mid-19th century was the Earl of Chesterfield. The new coat caused a stir because it lacked the horizontal cut at the waist that was characteristic of the frock coats in use at the time. Since then, the model has remained practically unchanged: subtle thin lines; medium reverse; two horizontal pockets with braid and flap; left breast pocket, optional;
Wear it over career attire or an evening dress. Usually realized in soft and delicate fabrics, often a blend of wool and cashmere, or even pure cashmere, in traditional gray or dark blue.
Trench
Lightweight and therefore more suitable for fall; the trench is a traditional and timeless style. In 1901, the British War Office ordered Burberry to a coat that was supposed to be a cross between an orderly raincoat and a military coat. Its name comes from the English windbreaker. Its product line has evolved over time, surviving a hundred years in different fads. Traditionally realized in beige, the design features: shoulder pads, double breasted buttons, a chin strap, a waist belt, and a triangular brim overlapping for better closure.
An undisputed versatile garment for both formal and informal occasions.
Loden
'Loden' is the name of an antique fabric found in Tyrol, Austria, in matte water-repellent wool that gives the famous turquoise coat its name. This traditional type of overcoat was typical of students, intellectuals, and the middle class in the 60s and 70s, with a shirt collar, woven leather or bone buttons, sewn flaps to hide the armholes, long pleats at the back, from the bodice, belt Flap slash pockets and buttoned sleeve ends.
Comfortable for any age, choose among more realistic and juvenile samples. Wear it in your free time.
Peacoat
The peacoat is also known as Caban, the so-called sailor coat. Worn by sailors in northern Europe and North America since the early 1600s, it is made of blue heavy fabric. Traditional line requirements: Double-breasted, six large buttons; the large reverse with chin strap fastening; vertical pockets to warm your hands;
A cropped men's coat is so flattering and yet so casual, not a versatile look for work and free time.
Ulster
An elegant coat for winter, this is the ultimate expression of tailoring skills. Named after the northern Irish province of the same name. Military sample with a strong personality: large reverse, eight buttons, shirt sleeves, hand-stitched; flap pockets; half-belt cuffs; slit back box pleats; Deep pleats; elegant half waistband; flared buttons; just below the knee length.
Thus, a well-fitting and important coat is designed for those who prefer a more formal elegance, for all business occasions.
Duffle Coat (Montgomery)
A characteristic garment, designed by a Belgian sailor using heavy woolen fabric made by Duffel, was placed near Anvers, and for his convenience the British Navy also chose it. Also known as Montgomery, the Duffel coat is named after British General Bernard Law Montgomery, a hero of El Alamein who would never miss wearing it on any occasion, turning it into a timeless tradition. Hood, yoke seam gathers frog closure, two large pockets with appliqué stitching; lining, usually made of tartan; wide and comfortable lines; length to half the thigh.
A coat with a strong casual logo, loved by young people for its comfort and length, but also for the sporty character of its hood.
Havelock
The garment takes its name from the British general Sir Henry Havelock, who began wearing it in the mid-19th century. It is a broad and long overcoat, designed for cold weather; it has a cloak called a "pilgrim," which extends from the collar to the elbows and can be buttoned in the front. Often found implemented in loden. It's a classic of the Victorian tradition, attributed in apocryphal fashion to Sherlock Holmes along with the deerstalker hat.
A unique look for casual and less urban occasions.
Winter Coat Fabric
Men's coats are available in a wide range of fabrics: from 100% natural, monofilament, or blends, to technical fabrics. In addition to less traditional high-tech fibers containing polyurethane, the fabrics that must be investigated are more natural fabrics, made of animal fibers such as wool or cashmere. The following are common:
Wool
Wool is a good choice not only because it is warm and durable, but also because it is more durable. The most classic option ever, for all profiles and all situations.
Cashmere
If you're willing to spend a little more on a custom coat, cashmere is a great option. Often warmer, softer, and brighter, this fine fabric ensures timeless elegance and essential comfort.
Mix
To suit every need, modern woolen mills offer a wide range of fabric blends to choose from, combining very classic fibers with less popular ones such as alpaca, alpaca, angora, and lama wool. The end result is a soft, warm fabric with infinite utilitarian properties.
The Color to Wear
In addition to suits, the same is true for coats. The most worn color is dark. Starting with the most formal black, through classic business charcoal gray, to more versatile navy blue. All three must-have colors respect the rules of form, and are easy to match and adapt to a wide range of environments. Here are the most commonly used classic colors:
Black
A black coat is a classic style that can be worn over and over again. One of the true must-haves in every man's wardrobe. Customizable three-button closure, slant pockets, and single back vent. The elegant design is also suitable for more formal occasions.
Anthracite Gray
Something traditional and versatile, and a great alternative to the usual blue. An anthracite gray coat is always a good investment. Try the double-breasted version, with peak lapels, breast pockets, flap pockets, ticket pockets, and a fastening belt at the back (called a martingale).
Navy Blue
This is the coat for those looking for a timeless winter coat that will never go out of style. The Navy blue coat is the favorite of men all over the world, suitable for both work and leisure. Even in this case, a very traditional tailoring is most practical: a classic single-breasted three-button silhouette with slash pockets and a single back slit.
Camel
The camel coat is the perfect blend of sophistication, vintage elegance, and modern eclecticism. However, not all the options on the market do a good job of capturing the charm of this icon. In order to achieve the ideal combination, the overall functionality requires the clever combination of 3 elements: the quality of raw materials, vibrant colors, and refined attention to detail. Also, in this case, a double-breasted silhouette with lapels, breast pockets, and flap pockets are absolute must-have.
The above briefly introduces some precautions when choosing men's coats. If you want to buy men's coats, please
contact us
.
Metro Clothing Factory is a
custom clothing manufacturer
with 18 years of experience. Our main products include coats, shirts, T-shirts, hoodies, sweatshirts, pants and other casual wear for men and women. Women's clothing develops more than 100 styles every month. Please feel free to contact us for any custom designs you want. We'll help you build your brand together.