Are Hoodies and Sweatshirts the Same Thing?
Share
Issue Time

2022/11/07
Summary
Sweatshirts and hoodies are suitable for everyday wear, they are comfortable and don't get in the way of movement. But what is the difference between them? The following article gives you the answer.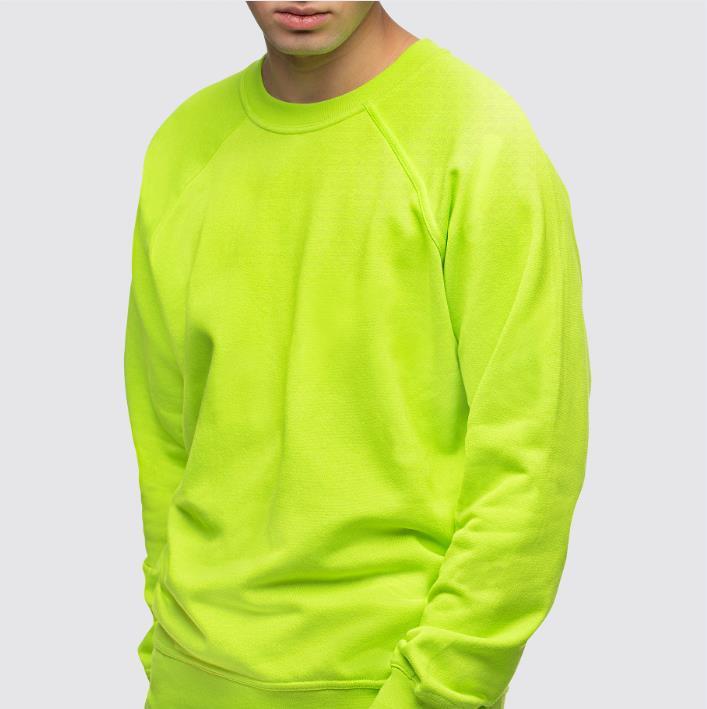 By definition, a sweatshirt is usually a pullover, collarless garment made of heavy cotton or cotton-blend material. A hoodie is a sweatshirt with a hood, possibly with a kangaroo pocket or a full zipper.
Sweatshirts came first and (along with sweatpants) were intended to be worn by athletes because they were comfortable and didn't get in the way of movement. As the name suggests, they also soak up a sweat!
So when you're trying to figure out if a hoodie and a sweatshirt are the same, you might be wondering why you're thinking about it in the first place.
Since hoodies are closely related to sweatshirts, you may be more helpful in your search for information than the actual specific definition of why you want to know the difference.
Generally speaking, a men's or women's sweatshirt is a functional, comfortable, easy-care garment. The material is strong and you should get a lot of wear out of it. There are a lot of activities and a sweatshirt would be a great option:
The list could go on and on. Sweatshirts are versatile and socially acceptable garments on many occasions. There are also plenty of options if you're looking for variety. There are plain sweatshirts, team sweatshirts, humorous sweatshirts, dazzling sweatshirts, tie-dye sweatshirts, and even personalized sweatshirts. When it comes to women's and men's sweatshirts, there's sure to be something for everyone.
Why Choose a Hoodie?
As you continue your search for the right item, sometimes simple questions may give you the answer you're looking for without spending a lot of time researching, especially if you're buying for someone else.
First: pockets. Do they have to have pockets for everything they wear? This is not uncommon as even some wedding dresses now offer pockets. Do they hate pockets? Maybe they don't like the effect the pockets have on their silhouette. If the answer is yes, they must have pockets, then they most likely need a hoodie. If they're someone without pockets, look at sweatshirts.
Obviously, the hoodie has a hood. Some can take or leave them. For others, perhaps those who experience a sense of security, a hoodie is a better option if they can pull something over their heads to protect against different elements or situations.
Many of the hoodies offered also have full zips. If the purpose is to protect against a cold indoor air conditioner, the zipper makes it super easy to put it on and then take it off again - no need to pull it over your head in the middle of the office. Likewise, if someone has limited mobility in the shoulders, arms, or neck, a full zip can alleviate some potential problems.
Hoodies vs Sweatshirts: The Choice Is Yours
Sweatshirts and hoodies generally share the same comfort, freedom of movement, heavy material, and easy care, and are generally long-lasting items. Looking at each feature can save a lot of time.
But always keep the intent in mind. It might be for young people who want to integrate into or "pop" at school. Or maybe someone likes the look of a sweater but wants the extra comfort, durability, and ease of care of a sweatshirt without the need for a hood or pockets.
Today's hoodie and sweatshirt options are endless. Can be worn by men, women, children, and adults. If you want to buy a hoodie or sweatshirt, please
contact us
.
Metro Clothing Factory is a professional
custom fashion clothing manufacturer
. Our main products cover all types of men's and women's casual wear, such as hoodies, t-shirts, sweatshirts, pants, shirts, etc. We have more than 120 workers, 3500 square meters of dust-free workshop, 18 years of experience, one hour drive from Shenzhen port, that's why we keep providing high quality and competitive prices to our valued customers around the world.