8 Unique Ways to Wear a Hoodie
Share
Issue Time

2022/10/17
Summary
A hoodie is a garment made primarily of comfortable, thick fabrics. In this article, you will learn how to put on a hoodie. It's no longer just a casual look.
Think of an outfit that has the absolute balance of style and comfort, and a hoodie will naturally come to your mind.
A hoodie, or hooded sweatshirt, is a garment made primarily of comfortable, thick fabrics. The included hood covers the neck and head, protecting the wearer from cold and rain. At the same time, the comfortable fabrics and loose fit make for a great layering option for every season.
In this article, you will learn how to put on a hoodie. It is no longer a staple only for casual looks. Whether you have casual-style cargo pants or an elegant blazer in your wardrobe, you can unleash your outfit creations by pairing them with a hoodie. In fact, pairing these unusual outfits with a trendy hoodie will get you a real compliment.
General guidelines for hoodie selection and styling
Determine your style needs for any particular look. You can pair a hoodie with jeans for a minimal look, or layer it for a grand look.
Hoodies are available in a variety of fabrics. Cashmere and wool hoodies are common. You have to choose the fabric according to the weather in your area.
Choose a color that adds versatility to your wardrobe, rather than a unique color that limits your outfit's ability to match.
As before, keep two hoodies in your closet. A zippered fit is perfect for smart casual wear, and a comfortable pullover is perfect for casual wear.
Here are eight outfit ideas using a hoodie that can help you achieve a regal look:
1. Fall with an orange hoodie and military-print pants
An orange hoodie complements black chinos for an effortless fall look. Complete the laid-back look in a gorgeous way with a pair of black minimalist-style sneakers.
Autumn weather is mostly cool. Therefore, hoodies for this type of clothing are best made of a high-quality weighted fabric such as wool or fleece. Also, the braid should be tighter, as a loose braid is better for warmer days. You can use any type of pants to complement this outfit, such as chinos, joggers, or even sweatpants. You can also twist the style by opting for a black hoodie and brown or burnt orange chinos.
2. Black hoodie with cargo pants and trench coat
Do the hoodie and jacket look a bit exaggerated to you? Avoid worries by creating monochromatic outfits with hoodies and jackets.
This classic combination is paired with a black pullover hoodie under a black trench coat. Black cargo pants are the perfect choice for this casual look. If you're looking for a more chiseled look, opt for a black denim jacket and black jogging pants. Mix and match a solid black hat with black sneakers to complete your all-black, sophisticated look.
3. Wear a hoodie in summer
Imagine this outfit combination and a question might come to your mind. Is it weird to wear shorts and a hoodie?
The answer is "Absolutely not!"
Pairing a comfortable hooded sweatshirt with breathable fabric and shorts is probably the best thing you can do on a hot summer day.
4. Wear a hoodie to the gym
A fitted hoodie made from sweat-wicking, cool fabrics is the perfect piece of sportswear. You can choose a zippered hoodie or pullover depending on your preference. Pair it with sweatpants or yoga pants, slip on your sneakers, and you're ready to go.
If your activities at the gym involve a lot of sweating, then the clothing suggestions below are the right choice for you.
Yes! If you choose a sleeveless hoodie with moisture-wicking fabric, you can wear the hoodie during cardio. Show off your muscular physique in the best possible way by pairing a hoodie with gym shorts to create an outfit!
5. The popular combination of hoodies and bomber jackets
This combination sounds odd since both bomber jackets and hoodies are loose fit. However, when you layer a sleek leather bomber jacket over a slim-fit hooded sweatshirt, you get a pretty urban look. The key to creating this look is choosing the right fit for both essentials so that the overall look doesn't look overly exaggerated.
Choose a pair of regular-fit blue denim for this outfit and complete the sophisticated look with a pair of aviator shades.
6. Street-inspired attire with a baggy hoodie
An oversized hoodie looks great with red plaid flannel. Streetwear is the easiest way to look chic. For trousers, green chinos are the perfect combination, as are beige sneakers for added glamour.
Another unique street style for winter is to pair it with a navy wool hoodie and a corduroy shearling jacket.
7. Chic casual with a blazer and hoodie
Wearing a funky casual style hoodie? Definitely a great idea!
But only if you know the types of essentials that go with a blazer. An indigo hoodie with a drawstring is perfect for men. That's why pairing it with a navy blazer and grey jeans is a winning way to create a smart casual look. The outfit looks stylish even with the smallest accessories like brown boots, traveler sunglasses, and a leather strap watch.
8. Preppy style outfit: Wear a jersey over a hoodie
The last suggestion is for men who are looking for comfortable and modern clothing ideas for a preppy style.
You can wear a dark knit over a fitted hoodie for a clean look. Choose a pair of khaki and black leather loafers with this look.
Get creative with the classic hoodie for a variety of casual, streetwear, preppy, and smart casual. Not only are staples enough to keep you warm and cozy, but they also add style to your look by adding a touch of indifference to your look. Pay attention to the fabric quality and color of the hoodie so that it will stay in your wardrobe for years, giving you plenty of options for every season.
The above is a detailed introduction to several ways to match men's hoodies. If you want to buy or customize hoodies, please
contact us
.
Metro Clothing Factory is a professional
custom fashion clothing manufacturer
. Our main products cover all types of men's and women's casual wear, such as hoodies, t-shirts, sweatshirts, pants, shirts, etc. We have more than 120 workers, 3500 square meters of dust-free workshop, 18 years of experience, one hour drive from Shenzhen port, that's why we keep providing high quality and competitive price to our valued customers around the world.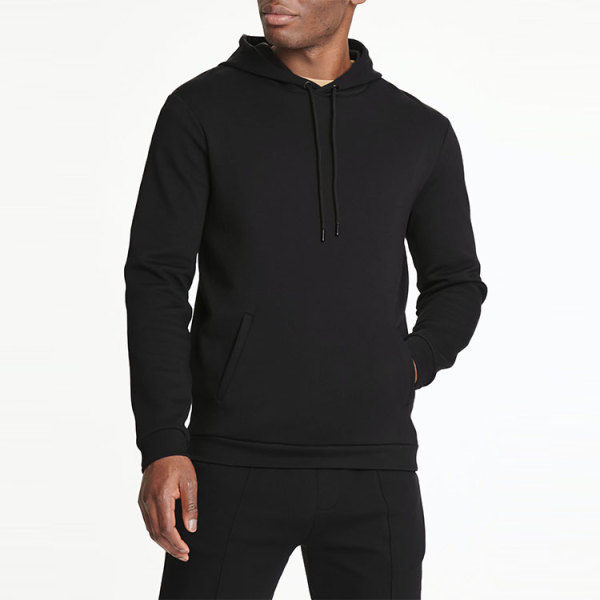 1.custom sample as your request. 2.OEM services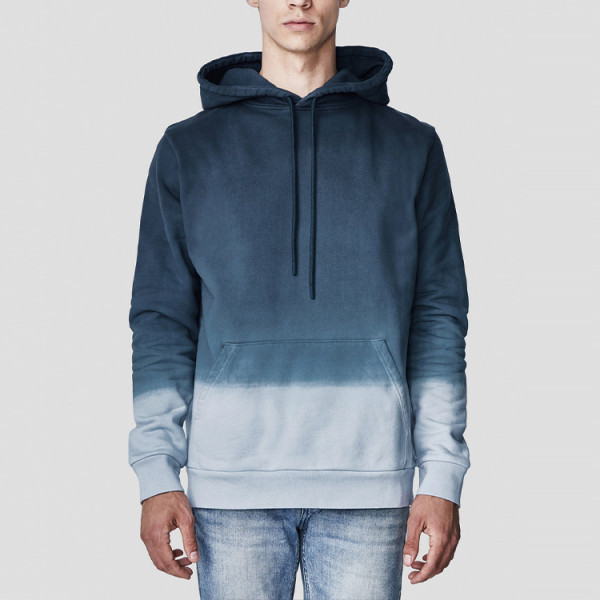 1.custom sample as your request. 2.OEM services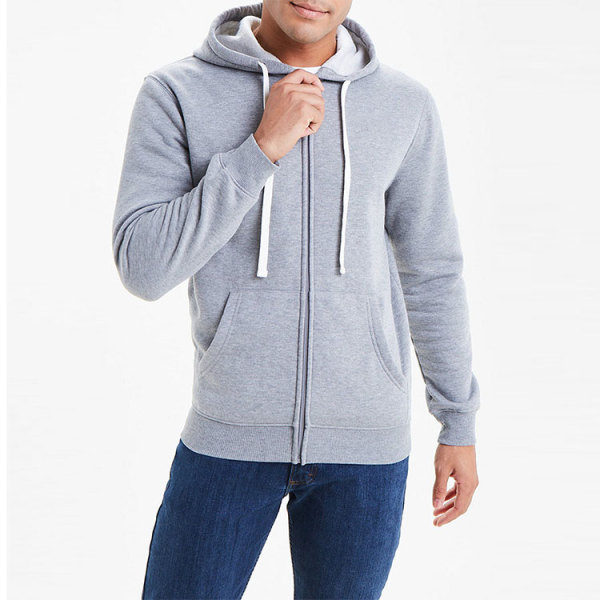 1.custom sample as your request. 2.OEM services