Summer Men's Shorts Guide
Share
Issue Time

2022/09/15
Summary
There seems to be an endless stream of shorts styles on the market today. Here's an in-depth look at today's most popular styles, along with some style advice on how to wear them.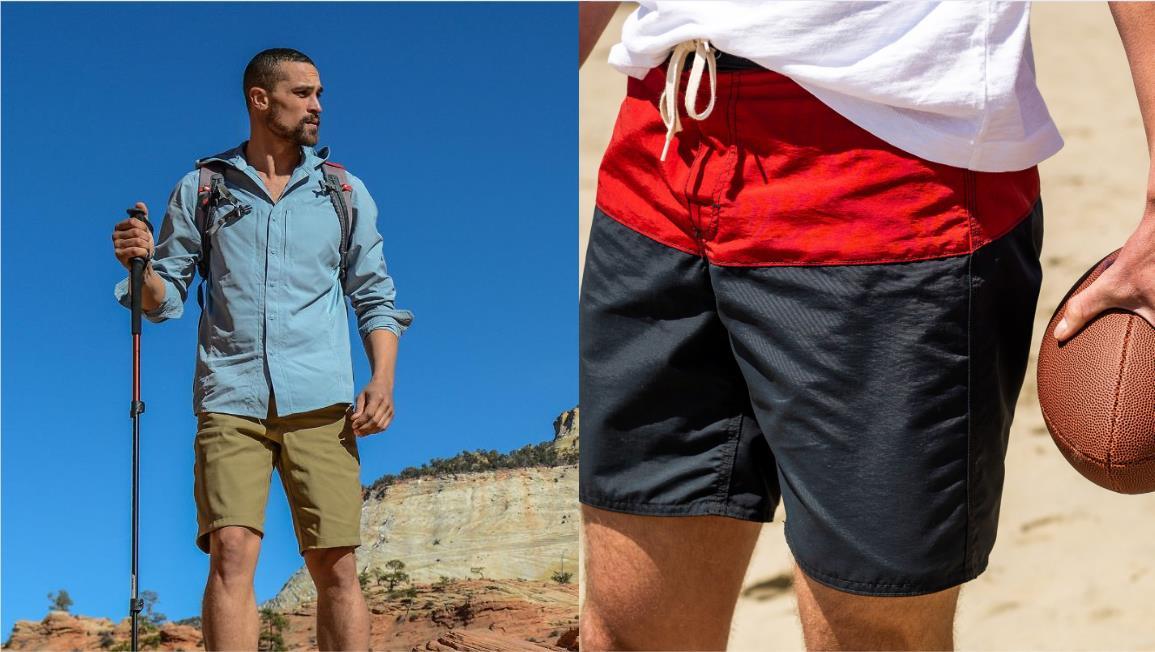 Shorts used to be simply not suitable for well-dressed lads. However, this has largely changed over the past few decades, with most being in tune with the reintroduction of a culture of prepping summer shorts, not just casual but even paired with the right button-up shirt for hot summer days office.
Most people previously believed that there was never an appropriate time for men to wear shorts publicly, but the truth is that not only has the idea of wearing shorts in summer permeated mainstream fashion but many dudes and athletes are adopting them off the tennis court and off the beach. a trend.
There seems to be an endless stream of shorts styles on the market today, with designers always coming up with new ideas to present. Here's an in-depth look at today's most popular styles, along with some style advice on how and when to wear them.
Tennis shorts
Specifically designed to be worn during tennis matches, these shorts are usually above the knee and are white with pleats for maximum freedom of movement. Today, the main fabric of tennis shorts is a synthetic material.
Running shorts
Back in the 1970s, they were all short, but a little loose. Today, running shorts are usually longer, and they are made of flexible, lightweight materials that allow you to run with ease without the outdated running shorts of the seventies. As the name suggests, these shorts are mainly used for running and other physical activities.
Cargo shorts
Cargo shorts are very popular with casually dressed men and boys and are khaki shorts with more than four pockets, usually with flap pockets on the sides of the legs.
Although practical for camping and field activities that require various tools such as a compass, pocket knife, etc.
Pleated shorts
Shorts are traditionally cut in the same way as regular pants, so they usually have one or two pleats, and the cut is wider or narrower depending on the current fashion. Pleated shorts look retro these days, while front-facing flats dominate the market.
Flat shorts
As a formal version of slouchy shorts, they are often paired with polo shirts and worn to outdoor activities on very hot summer days, such as riverboat tours, block parties, and informal daytime barbecues.
Board shorts
Originally designed as swimwear, surf shorts are also worn today as regular shorts, mainly by young boys and casually dressed men. They are standard "surf" clothing, usually with bold prints and graphics on these knee-length baggy shorts. Often designed with drawstrings instead of belt loops, they are suitable for surfing and for beach wear.
Cycling shorts
Designed to reduce chafing while cycling, these are fitted with long spandex shorts with an insert in the area that touches the saddle. While not necessary for recreational cycling, you'll definitely want them for longer trips.
The above briefly introduces several types of men's shorts. If you want to customize or buy men's shorts, please
contact us
.
Metro is a
custom clothing manufacturer
with 18 years of experience. Our main products cover all types of men's and women's casual wear such as shorts, t-shirts, hoodies, sweatshirts, pants, shirts, and more. Fashion womenswear and menswear develop more than 100 styles per month. Please feel free to contact us for any custom design you want. We'll help you build your brand together.