Different Types of Men's Pants: Your Preferred Guide
Share
Issue Time

2022/09/20
Summary
When it comes to the types of men's pants, you may feel a little overwhelmed as there are so many different types of pants to choose from, read on to learn about the most popular types of men's pants and how to make each one fit your wardrobe.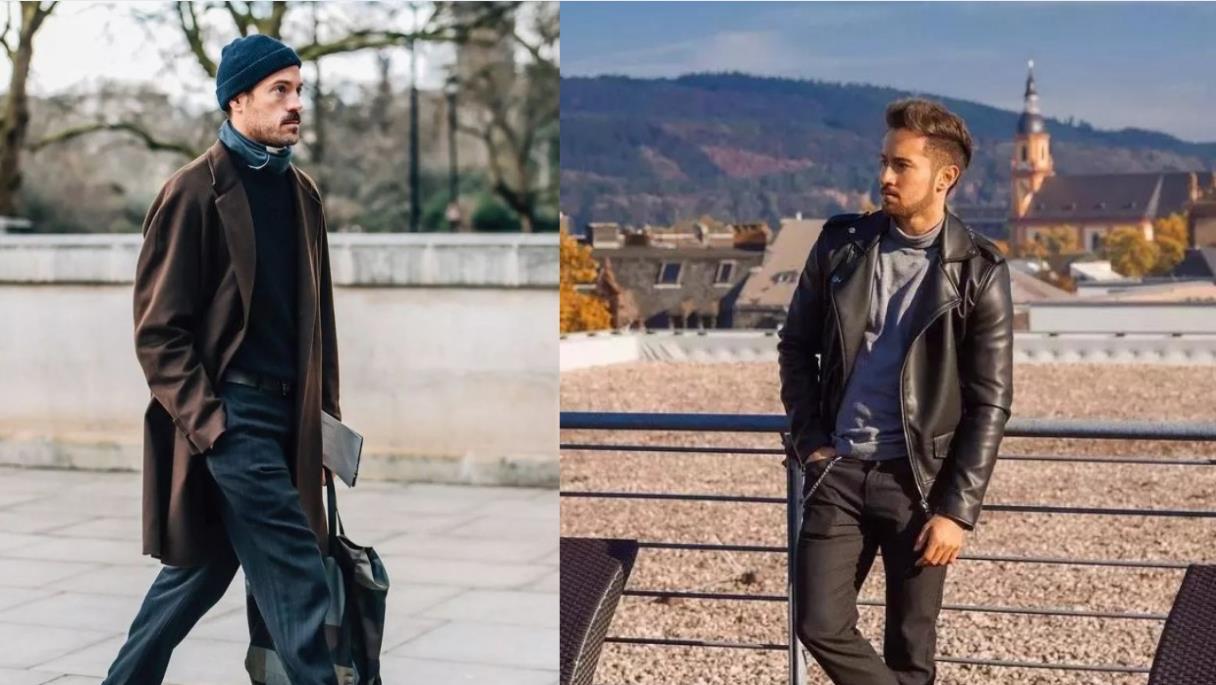 You might feel a little overwhelmed when it comes to types of men's pants. There are so many different kinds of pants out there to choose from that it's almost impossible to know what to choose and how to style them. But never be afraid! Once you know the basic types of men's pants, you'll have everything you need to decide which pants to wear for any occasion.
Read on to learn about the most popular types of
men's pants
and how to make each one fit in your wardrobe.
6 types of men's pants
Pants, trousers, joggers, chinos - there are so many different names for the various types of trousers, it's no wonder it can be confusing knowing which to choose. Here, we've rounded up 6 types of men's pants to help you create the perfect wardrobe. Browse through the looks and decide what looks best for you!
1. Cargo pants
When it comes to different types of men's pants, cotton cargo pants are definitely a classic. They have military origins, but with convenient side pockets and a classic fit, they're perfect for wearing outdoors or on restoration projects at home. Try wearing a dress instead of plain cotton pants for a laid-back date. Comfortable cotton and loose fit men's cargo pants are perfect when you want to wear pants.
2. Chinos
Chinos are a type of pant material used in casual menswear. The word "chino" means Chinese in Spanish and comes from the fact that the fabric of the pants was originally imported from China.
But these days, it refers more generally to the style of pants and the comfortable twill that makes them a perpetual favorite. However, there is one important question to answer regarding the different types of pants: Are chinos the same as khakis?
While the ubiquitous khaki pants are often confused with chinos, they're not quite the same. Chinos are lighter than khakis, but one of the most common and popular colors among them is khaki.
3. Jeans
Of all the different types of men's pants, jeans need no introduction! While they're sometimes too casual for casual Friday work, denim jeans can be worn on date night, and they come in a variety of fits and lengths. Since they were originally made for gold miners in California, they are extremely durable. Their classic blue goes well with just about everything.
4. Jogging pants
Jogging pants are also known as sweatpants and are not only used for exercise. Despite their hyper-casual vibe, they've even made a style statement on designer runways. These super comfortable cotton pants are traditionally paired with t-shirts and blazers, but you can also wear joggers with casual buttons. Add a pair of espadrilles or sneakers and your stylish look is complete.
5. Corduroy
Corduroy has come a long way since your childhood. These textured pants come in rich, dark shades like forest green and burgundy, making them perfect for winter. Pair them with a chunky cable-knit jumper for the ultimate in fireside chic. Flannel button-down shirts also work well with these men's pants.
6. Tech pants
Tech pants, also known as tech pants, are made of special materials and special treatments for specific uses. For example, some types of men's trousers are waterproof and sun-resistant and are indicated by a UPF number on the clothing. UPF indicates how much UV radiation passes through the fabric. The UPF 50 rating blocks 98% of the sun's rays and is considered excellent. Tech men's travel pants are perfect for outdoor adventures.
Make sure you have a variety of different types of men's pants in your wardrobe so you can handle every occasion. If you want to customize or buy men's pants, welcome to
contact us
.
Metro Clothing Factory is a
custom clothing manufacturer
with 18 years of experience. Our main products include pants, shirts, T-shirts, hoodies, sweatshirts and other casual wear for men and women. Women's clothing develops more than 100 styles every month. Please feel free to contact us for any custom design you want. We'll help you build your brand together.