A Guide to Common Shirt Fabrics
Share
Issue Time

2022/08/08
Summary
Shirts serve different purposes, so the best shirt fabric depends on what you want to do when you wear the shirt and the season you're wearing it. In this article, we'll take a look at some of the things you need to consider when deciding which shirt fabric is best for different occasions.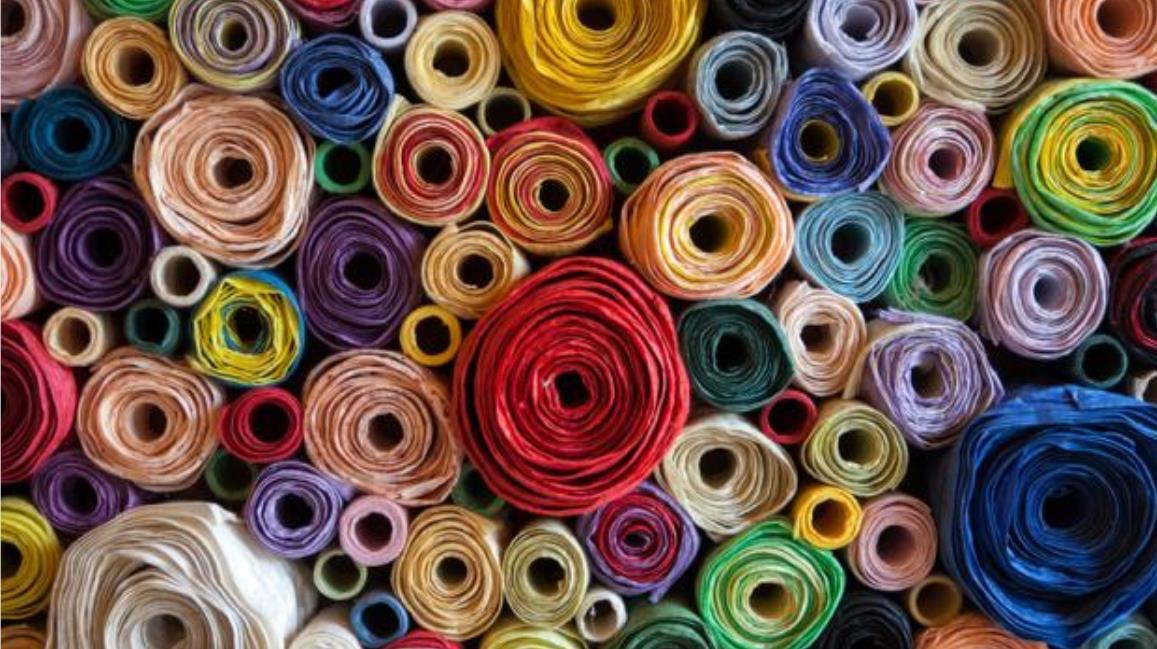 Shirts
are used for different purposes, so the best shirt fabric depends on what you want to do with the shirt. The season can also affect the shirt fabric you choose. In this article, we'll take a look at some of the things you need to consider when deciding which shirt fabric is best for different occasions. We'll also discuss some of the advantages of each shirting fabric. Read on to find out more.
Best shirt fabric
Ideal shirting fabrics have several characteristics: They should look attractive, be soft to the skin, and be breathable. In this section, you'll learn about some common shirting fabrics and their best uses.
1. Cotton
Fashion designers use cotton to make casual sweatshirts, dress shirts, and everything in between. Cotton is great for knitted and woven shirt styles.
This fiber is popular with designers and the buying public for its versatility, affordability, softness, and wide availability. It is considered one of the best shirting fabrics, mainly because it is one of the most comfortable and breathable fibers to be worn close to the body.
A cotton is also a great tool for expressing personal style. This fiber dyes and prints beautifully, making it ideal for fashion designs such as printed shirts and screen-printed T-shirts with slogans and graphics. Cotton shirts can look business, sophisticated, casual, sporty, sophisticated, or laid-back.
Advantage
Breathable and comfortable
Easy to obtain and relatively affordable
Provides an ideal surface for screen printing
2. Pima cotton
Extra long-staple pima cotton is one of the most ideal shirting fabrics because it makes a soft, durable, attractive fabric that is comfortable to wear. Shirts made from pima cotton are more resistant to abrasion, tearing, wrinkling, and fading than shirts made from regular short-staple cotton.
In addition to being affordable, pima cotton has many advantages over another cotton, including softness, breathability, and versatility. Its relative scarcity means it is more expensive than regular cotton fabrics.
The growing area is one of the main differences between pima and Egyptian cotton. Farmers grow pima cotton in Peru, the southern United States, and Australia.
Advantage
Luxurious and soft
Breathable and comfortable
More abrasion resistant than upland cotton
3. Supima cotton
Supima cotton is one of the best shirting fabrics because it gives you most of the benefits of the breathability and softness of regular cotton. Apart from that, it also provides you with some additional benefits.
"Supima cotton" is a trademarked term that describes premium extra-long staple cotton fibers grown exclusively in the United States. Supima cotton producers claim the fiber is twice as strong as regular cotton.
Advantage
Pleasantly soft hands
Excellent pilling, wrinkle, fade and tear resistance
The organization's efforts to track the product ensure its authenticity.
4. Silk
Silk is a natural protein fiber derived from silkworm cocoons. Silk is one of the best fabrics for luxury dress shirts and fine shirts because of its soft feel, drape, breathability, and gorgeous appearance. Fashion designers also incorporate silk into T-shirts, sweatshirts, and other shirt styles, but to a lesser extent.
When textile designers mix silk with other fibers, the resulting fabric is also ideal for making dress shirts. For example, silk blended with linen provides all the benefits of linen, resulting in a fabric that is strong, durable, and breathable. The surface of the blended fabric is as glossy as silk, more luxurious than plain linen.
Advantage
Compose beautiful, unique fabrics
Soft and luxurious feel
Spectacular overhang
Light
Strong
5. Linen
Flax is an exceptionally strong natural cellulose fiber derived from the flax plant. This fiber is an ideal shirting fabric due to its durability, breathability, versatility, softness, and stylish appearance. Linen is perfect for making custom dress shirts, crew neck shirts, and knitted T-shirts that are sophisticated or casual.
Linen does not drape as well as other fibers such as silk, rayon, and polyester. However, textile designers can compensate for this rigid trend in a variety of ways. They often blend rayon with other fibers like spandex, cotton, or polyester to improve drape and movement.
Advantage
Breathable and comfortable to wear
Processed into durable, long-lasting fabrics
Compostable
6. Flannel
Flannel fabrics are usually twill or plain weave fabrics that have been woven, raised, and brushed.
Textile manufacturers can make flannel shirting fabrics from different fibers, including cotton, wool, polyester, and blends. The properties of the finished flannel fabric will vary depending on its fiber content. Each of these flannel types promises different benefits when you wear them.
Cotton, wool, and micro polyester flannel fabrics are some of the best fabrics for casual shirting because they are soft, drapey, durable, and comfortable to wear next to the body.
Due to the excellent insulating properties of wool, wool flannel is the best work shirt to wear in cold weather.
Advantage
Fits the skin comfortably
Durable
Curtains are nice
7. Rayon
Raw materials for making rayon fabrics can include wood chips, wood pulp, or bamboo plant fibers. Because chemicals are applied to these natural materials, the fabric is not natural. It's also not fully synthetic.
Rayon's absorbency, soft hand, and elegant drape make it one of the best shirting fabrics.
Rayon is an ideal fabric choice if you wish to sew printed shirts. An exceptionally smooth surface can be braided and woven using rayon. The result is that images printed on rayon tend to look crisp, bright, and crisp.
Rayon blends can also make attractive shirts. If you're looking to sew rayon shirts, you might want to consider looking at polyester/rayon blends and rayon/spandex blends. Cotton/polyester/rayon/spandex blends can also be found.
Advantage
Excellent drape and sporty feel
Highly breathable and comfortable to wear.
Made from renewable resources like wood pulp and fast-growing bamboo.
Relatively affordable
Colored and beautifully printed; easy to knit or knit into a smooth fabric, ideal for printing on top
8. Polyester
Polyester is the most popular fiber in the world. Polyester tends to make some of the best sweatshirts out there when it's designed with breathability in mind. Polyester sweatshirts are generally lightweight and do an excellent job of wicking sweat. The latest high-tech polyester fabric feels comfortable, breathable, silky, and luxurious.
Polyester can also provide beneficial properties, such as affordability and wrinkle resistance, making some of the best blends for other types of shirts. Designers often mix polyester with another soft, absorbent fiber, such as cotton, to create durable, comfortable polo shirts, dress shirts, and t-shirts that are cheaper and more wrinkle-resistant than cotton shirts.
Advantage
Affordable
Stain-resistant, easy-to-wash, easy-care
Anti-wrinkle
Fast drying
Durable
In conclusion
In conclusion, the best fabric for a shirt depends on the season and occasion you are wearing it. Cotton shirts are suitable for most occasions, but sometimes you may prefer to choose pima cotton, silk, linen, rayon, or polyester shirting fabrics. Now you can better choose the best shirt fabric for any occasion. If you want custom shirts, please
contact us
. We offer a full range of fabrics for you to choose from.
METRO is a professional
custom clothing manufacturer
. Our products include jeans, hoodies, t-shirts, shirts, jackets, and more. We can provide you with professional custom clothing solutions. We'd love to listen to your ideas and needs, then help you bring them to life through our experience.