How to Wear a Hoodie for Women: 5 Fashionable Ways
Share
Issue Time

2022/07/18
Summary
Even though a hoodie may not seem like the most fashionable outfit at first glance, it offers the wearer many subtle combinations. Here are some ways to match hoodies that hopefully will help you look great.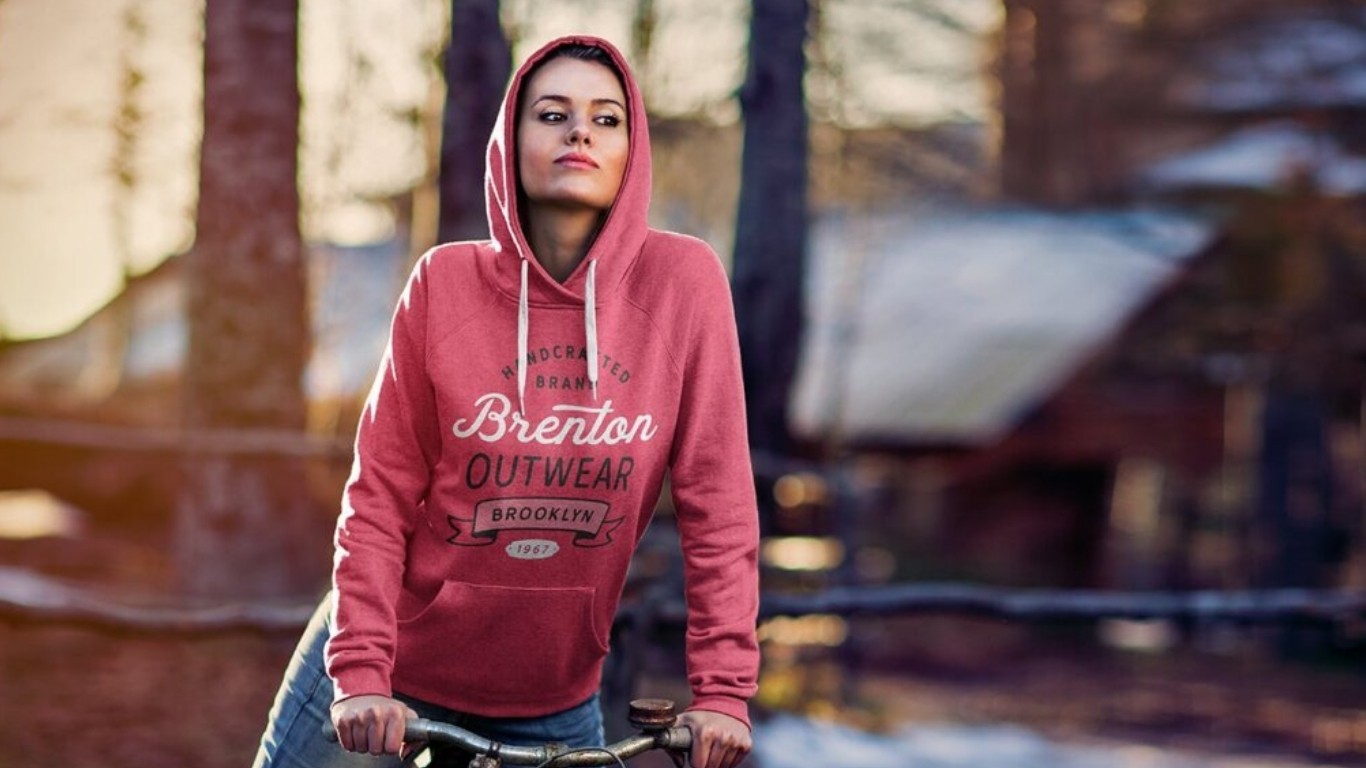 Constant new trends combined with ever-changing collections offer endless styling possibilities, especially for women. However, some pieces never go out of style: the hoodie - it's a must-have in every wardrobe, especially during the colder months.
Hoodies are known for their exceptional comfort, which is why these sweatshirts are more likely to be associated with sporty looks or casual Sunday wear. But with the right accessories and styling tips, you can incorporate a hoodie into your everyday life in many ways.
So even though a
women's hoodie
might not seem like the most stylish outfit at first glance, it offers the wearer a lot of subtle combinations. Here are some ways to match hoodies that hopefully will help you look great.
"Relaxed" look
That doesn't necessarily mean blue jeans. You can opt for chinos or more elegant trousers with patterns or white denim. The only requirement for this dress is to choose a fairly tight cut - if you combine a hoodie with baggy pants that are too wide, the dress may lack shape and form.
"Cool" look
If you like to be stylish and casual at the same time, you can combine your hoodie with a leather jacket. Then, if you also include a hat and sunglasses, you can create a laid-back sunny look with a slight fringe. Other jackets will work too, for example, you can add denim jackets, bomber jackets, or even trench coats.
"All black" look
For those who prefer something inconspicuous, our all-black-everything look is the right prescription. Pair it with black denim or even stylish black leather leggings for a cool black hoodie. Combine the look with casual accessories like a unique hat and you're well-dressed.
"Dressed up" look
For something completely different, buy some hoodies that are too big. Like this, you can quickly turn an oversized hoodie into a kind of dress. If you're concerned that the hoodie is still too short, you can simply pull some shorts under the hoodie, just in case. When combined with sneakers or boots, this look results in a casual yet innovative look. If you like to be a little more feminine, you can also combine a thin belt with a "dress" for a cinched waist (tip: a fanny pack can also be used as a belt).
"Sweet" look
If you want to make a hoodie more girly, you can combine a hooded sweatshirt with a playful hair accessory, bag, or jewelry. Pairing with a skirt or dress can also create a more feminine look.
With or without zippers, plain or printed, classic or bright - the hooded sweater will keep you warm year-round without ever going out of style. Not only is the hoodie an imperious and comfortable basic garment, but it is the centerpiece of an almost endless mix of looks. This is why every woman should have at least one hoodie in her wardrobe.
Since hoodies are a timeless classic, you should pay attention to quality, fine materials, and high-quality craftsmanship. Like this, you can be sure that the hoodie will stay with you for years to come. If you want to buy a hoodie, please
contact us
.
METRO is a professional
custom clothing manufacturer
, our products are hoodies, t-shirts, shirts, jackets, and more. We can provide you with professional custom clothing solutions. We'd love to listen to your ideas and needs, then help you bring them to life through our experience.